The 'Stake per Event' feature tells members how much to bet on each player
To start, users need to determine what their stake is. This is done with a simple calculation (Total bank roll ÷ 10 = Stake per Event). Example: £1000 ÷ 10 = £100 staked per event.
Members can now configure the Stake per Event feature in account settings.

Once logged in, go to the top right corner and click "My account".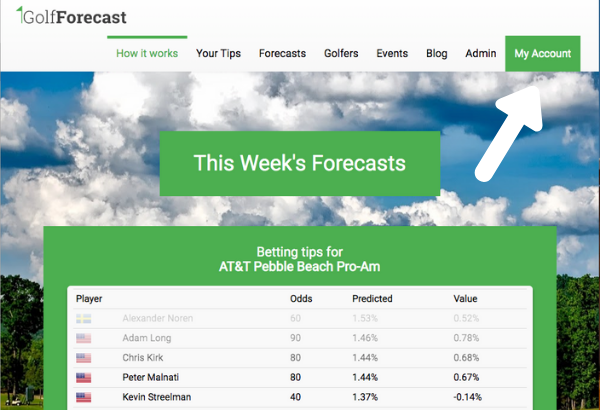 Now in account settings, scroll to where it says "Stake Per Event". Then enter how much you're staking per tournament and your currency.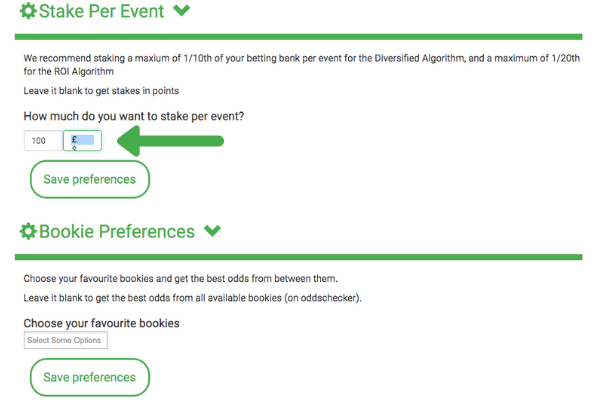 Lastly, go to the "Your tips" page and view your tips in their personalized format.